I'm at a point in my life where I could use some regularity. No, I'm not talking about the need for Activia bowel regulating yogurt.
No, I won't be hanging out with Jamie Lee Curtis and her fun loving friends while they laugh & talk about how Activia makes them poop anytime soon.

I'm fine in that area.
What I'm talking about is my career.
I've been really lucky to be able to raise and spend so much time with my son while performing at the Groundlings. That's a dream. And yesterday I worked doing a voice on Looney Tunes which was easy and fast and fun thanks to my awesome friends who produce the show.
(When I was finished my friend actually said, "That's all, Folks" but she was making a joke…)
But What I'm talking about are… Commercial auditions. The thing that used to be the bread and butter for actors. They don't pay near as much as they used to but I do have quite a number of friends who support their families on their commercial work alone.
My problem is I can rarely make my commercial auditions and when I do— they feel futile. (Like this crazy escapade I wrote about involving Roan's barf and the real Jack in the Box Man).
http://talesofarealhollywoodmom.tumblr.com/post/672406717/jack-ed-up-and-barf

Part of me also thinks I'm just not commercial and I'm fine with that. I do not look like a "mom" when they want me to (apparently moms have a VERY SPECIFIC HAIRCUT which is basically a modernized version of this:) 
and I don't look Midwesterny enough either. (seriously, it says on the audition call MIDWESTERN like 4 times a week)  Last audition I had they asked me twice "what are you? Race-wise? You're not Caucasian right?  So I'd written the whole thing off- good riddance. Last minute audition calls, crowded  waiting rooms- Getting told "excellent job!!" but not booking the part. Dragging Roan around to them is even worse and not fair to him. (although makes for funny hyjinx if you read the above.)

So cut to this week. It's summer in LA and I decide to take Roan down to Encinitas, the beautiful beach town where I grew up, to spend a little time with my family. It's Friday today. And since I haven't gotten any auditions all summer- may as well be out of town. Unfortunately I get a gnarly bad summer cold and am sneezing, coughing, feverish, lost voice, phlegm-city (of course as usual Roan is somehow immune…) I digress. The point is… It's ok that I'm sick and it's ok that I'm out of town because I've gotten ZERO audition calls in the past month.


And so this is what happens.

9am call from agent
Agent

Hi Ariane! You have an audition for (major car brand) in one hour.

Me
One hour? Yeah, sorry, I can hardly do day of auditions when I'm IN LA but I'm in San Diego. Sorry. And I'm sick. It's Friday afternoon, I figured since it was so late in the day I didn't need to book out.

Agent
Totally understand. You sound really bad. Don't know why they aren't more organized I mean they're "(big car company)".

Me
Thank you so much— Bye— Sorry.

One hour later

Agent
Hi Ariane so the people from (big car company) called and they REALLY want to see you. We got a special request for you.

Me
Really? Because they called me with one hour notice—-?

Agent
Yeah it's weird— they specifically want to see you. Specifically. Any way you can make it back up here even early evening?

Me
If it were an actual Job- yea- but for an audition? I'm sorry I can't. Who are they?

Agent
(tells me name of cd I don't know)

Me
Weird I don't know how they know me.
Wish I was in town but I'm not…

Agent
I know, this is really bizarre but thy specifically want to see you. They're looking for a Kristen Wiig or Melissa McCarthy type. SO apparently your name goes along in that circle.
Me
Really? That's weird. Both of those people get lots of notice before they—-wait— neither of them even have to audition anymore. Yea, I am so sorry, there is no way I can today but Monday?  It would take 5 hours at this point- if it were a callback or a job of course but not this.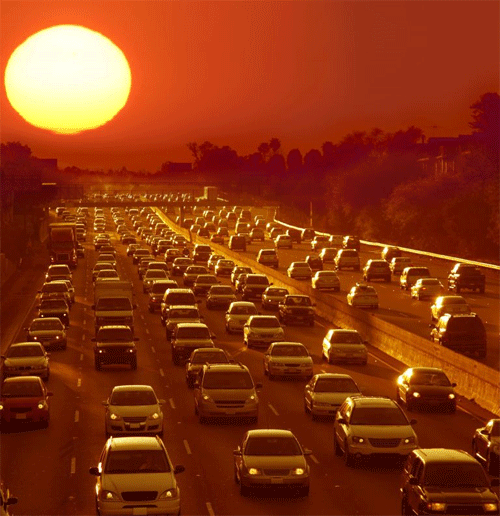 Agent
Totally understand. Bye

Thirty minutes later

Agent
They say they MUST see you they are adamant— can you be here first thing Monday?

Me
I guess.

Agent
Ok I'll call you with your time on Monday.
So I hang up and think to myself, well at least I have the weekend to recouperate. (There are rarely weekend auditions) And I go about changing my plans for the week to accommodate the audition. It IS my JOB after all. Auditioning. Except that an audition is NOT a job. Far from it. Still… I'm passionate about what I do. I write and perform at a theater for free I love it so much!
So, No lie, Twenty minutes later I get a call:
Agent
Hi… it's me again.
Me
Hi
Agent
We need you here tomorrow. (Major pain reliever-Migraine version) casting has called and specifically requested YOU.
Me
On a Saturday??
Agent
Yes…
And with that I had my own migraine.
***
In the end I was unable to go to EITHER audition. And back in LA I'll probably have zero auditions. I have friends, colleagues, students who would have gotten in the car immediately— it's their focus and they are driven. They are the ones who book commercials.
And if I'm that big of a "special request" how about treating me like one. Perhaps a little notice? I'm gettin' too old for this…
Saturday, July 21st, 2012