So… last I wrote Roan had just attended English prep school, in uniform, with his friend Ben.
http://talesofarealhollywoodmom.tumblr.com/post/25441281051/tales-of-a-real-english-mum
We're now back in good ole Hollywood and as you can see I've neglected to write anything else about my trip here on my blog.
The highlight of our trip for Roan was definitely meeting Ben and staying with my friend Emma's family in the idyllic English countryside.
After we sadly left our friends we headed south to London where we stayed in a hotel right above the St. Pancras train station which was REALLY COOL and definitely something a 5 year old would appreciate.
Roan loved London partially because there's guards, towers and castles.
Our next stop was to ride the Eurostar through the Chunnel and arrive in Paris. Here we are on the train:
I had assumed Roan would love Paris seeing that he is super into Les Miserables. But now that his obsession has turned to The Beatles, I was wrong. Roan did not like Paris. Don't get me wrong. He was a completely positive great traveler, but when we hit Paris it was clear he was not thrilled.
Our first night we arrive at our friends house to this delicious spread:
An assortment of incredible non pasteurized stinkily delicious cheeses and rabbit and pistachio pate. (amazingly good) But to a 5 year old? I think not. Luckily Anne, our friend, is an awesome mom and had some chicken nuggets for Roan. Can I tell you how much I love moms who just GET kids? (she has five so she should know.)  Anne's dinner table looks like this:
But she understands that a child may not want to sit at a table like this or eat rabbit pate.  She is extremely cool.
So instead Roan got to play with kids and read one of his favorite books in French! (no, he can't read French, but it was fun to see all his fave Star Wars stuff in a different language.)
After our dinner it was time for us to go to a nightclub to see Armand play music and sing with his band.
"Can we bring Roan?"
"Sure, he's welcome to come."
So my 5 year old was about to attend a Parisian Nightclub.
Roan watched with rapt attention
Until he decided he was hungry and all he wanted was "Orange Chicken."
Orange Chicken is a (not healthy) item I buy for him at Trader Joes and various Chinese restaurants in America. It's basically sugar and chicken.
"Roan, they don't have Orange Chicken in Paris. We are in a different country and the food is just different. Sorry."
At this point it's late. Even though it's still light out. It stays light till about 11 at night in the summer and we are walking a long way home because we are trying to 1. See as much of Paris as we can and 2. Save money on taxi fares.
Roan will not stop talking about Orange Chicken.
"I saw a Chinese restaurant, Mama, Really, I did!"
"Roan, there is no way we are going to find Orange Chicken— the kind you like— at 11 pm in Paris. Sorry buddy but it's a foreign country and things are different."
So we walk and walk and I'm feeling worse and worse that I've kept my 5 year old up so late, taken him to a night club and am not able to feed him what he wants. Maybe Paris is not for kids.
But then… out of nowhere we see a place with a neon sign that says, "FUD-O-RAMA" and it's full of people and music and… yes… Orange Chicken.
"All night Chinese buffet."
"Mama!!! ORANGE CHICKEN!!!!!"
And there, behind mussels is… indeed… Orange Chicken.
"SEE????? SEE??? I TOLD YOU THERE WAS ORANGE CHICKEN IN PARIS!!"
Roan was content. And I was happy my son was eating.
The rest of our stay we tried to see as much as we could, knowing that the Orange Chicken was probably more exciting to Roan than anything else we would see or do.
At Sacre Coeur Roan wasn't as impressed with the architecture and charm as he was with the merry go round…
And on our midnight stroll to the Eiffel Tower he WAS delighted by the twinkling lights…
But it didn't come close to the chocolate crepe he enjoyed afterwards
And when we went to see the pyramid at the Louvre he thought it was "cool" but was AMAZED by the street cleaner nearby who was sweeping the street using a motorcycle with round brushes. "THAT IS THE COOLEST THING IN PARIS!!!!!"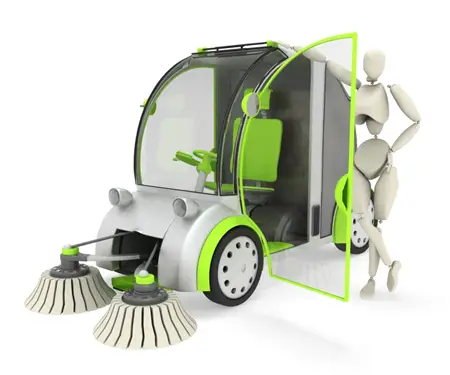 "Well, NOT As cool as the Orange Chicken… Can we go back to Fud-O-Rama tonight!?!"
Yeah, JUST where Steve and I want to go while in Paris…
And so… while the lovers in Casablanca "Will always have Paris"  we learned on our trip to the City of Lights that… "We'll always have… Orange Chicken."
Thursday, July 12th, 2012